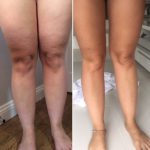 Mesotherapy is a French technique using micro injections of fat burning, lymphatic boosting and skin firming ingredients to help combat the dreaded cellulite and localised fat. This result was achieved with 5 sessions in conjunction with body brushing daily and moderate excercise.
Before and after Plexr results after one week, as you can see already the results are fantastic, will update in 6 weeks time also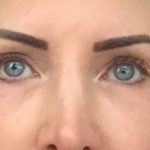 The scabs are off !! They came off after I showered, skin looks and feels so. I hope smoother already, will be using my oxygenetics make up daily for next 6 weeks to help protect and heal the new skin.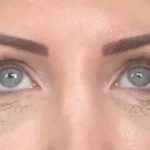 Definitely doesn't feel as tight today, no discomfort or pain, can't wait for the scabs to fall off and to wash my fa e properly.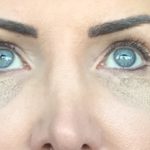 All the swelling has resolved and is starting to feel like it will crack soon, I am being very careful not to disturb the scabs , they need to come off when they are ready!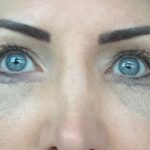 Still a little swelling evident, really starting to feel tighter underneath now! But still not uncomfortable, have been keeping it dry, wearing sunglasses in the shower!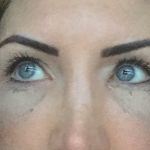 So today there is swelling evident, but more to my upper eyelids rather than lower. Took ibuprofen and histamine prior to bed and slept more upright, feels more tighter today but not uncomfortable. I have only applied make up once a day, the drier the scab the quicker I think it will fall off.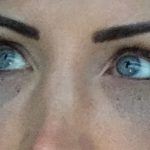 Just woke up, I took two ibuprofen tablets and one histamine tablet before bed and slept with three pillows. I definitely think it has helped with reducing swelling. No pain!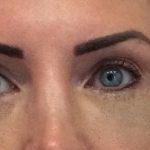 This is me straight after the procedure with the camaflague make up, that you get with the actual treatment. In all honesty I barely felt 80% of the treatment and the other 20% was 4/5 out of 10 pain wise. It felt very hot in some parts, but being the eye area , the skin is so much thinner. Once the treatment was complete it felt slightly tighter as the scab had formed!
HELP FROM OUR
EXPERTS
MEET FRANCES FURLONG